Divorce Litigation Buffalo Grove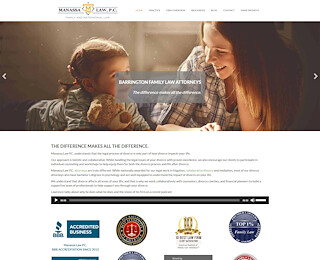 Mediation does not depend on trust or even amity between the divorcing parties. Instead, it is conducted on principles of good business. Even angry individuals can successfully negotiate solutions to difficult disputes given clear legal guidance and the assistance of professional mediators. At the Illinois law firm of Manassa, Stassen & Vaclavek, P.C. , our Barrington divorce mediation attorneys bring decades of experience and well-honed negotiation skills to our clients' aid in divorce and family law matters.
Divorce Litigation Buffalo Grove
Manassa Hartman, P.C.
847-221-5511
777 Lake Zurich Road Suite 130, Barrington, IL 60010
View Larger Map