Divorce Mediation Lawyers Barrington IL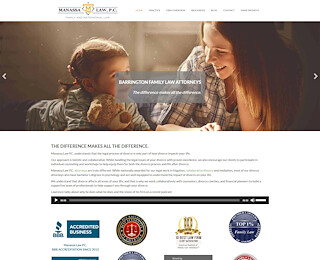 Many divorcing couples find that mediation is a constructive method for resolving complex or highly contentious issues in a low-stress environment. Disagreements do not need to become a full-blown war, and the assistance of skilled attorneys and mediators can often settle disputes in an effective way. Beyond promoting amicable resolutions, mediating a divorce is often far more cost-effective and prompt. It circumvents much of the expense and time of going to trial while arriving at the same outcome. Contact our team at 847-221-5511 for a free initial consultation.
Divorce Mediation Lawyers Barrington Il
Manassa Hartman, P.C.
847-221-5511
777 Lake Zurich Road Suite 130, Barrington, IL 60010
View Larger Map